Events & Teacher Training
Explore a life-changing program you will love and your Body, Mind, and Soul will thank you. We offer an extraordinary yoga, meditation, and healing practice and education that feature world renowned instructors uniting ancient teachings, science, and spiritual guidance. Come and experience the difference.
Back to all Events
Leadership and Success Training and Retreat in Italy
A Powerful Training to Manifest Your Leadership and Deliver Success

October 2022 - June 2023 | Hybrid Course with In Person Seminars in Miami, FL & a Spiritual Retreat in Italy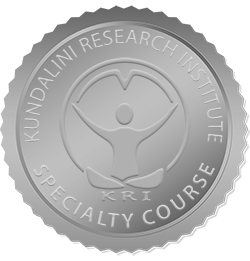 In this time of critical transition, the human facade is crumbling. Every strategy that was adopted in the past is now failing to work in our personal, social, and business lives. Our identity crisis is causing global, political, economic, and ecological collapse, not vice versa.
Now is the time to apply the Kundalini Yoga technology on a larger scale with its excellence and effectiveness in all areas of our lives.
"In the next century quality may enter not quantity. We want leadership
which can carry the teachings, which can carry the discipline, which can carry humanity"
-Yogi Bhajan-
VISION
Manifesting ourselves personally, in family and relationships, professionally, socially, economically, and in business. Progressing through all our subconscious beliefs and reactive patterns and letting our real self prevail. A Powerful Training to Manifest Your Leadership as a Teacher and Deliver Success. "The Science of Mind and Humanology in Leadership and Success®" is meant to completely integrate the Kundalini Yoga kriyas, meditations, lifestyle, and philosophy in order to practically manifest it in life, through pure success and prosperity in every field.
Explore a fundamental field of application of Kundalini Yoga, for the first time, taught in the form of structured and didactic training.
Train yourself to lead the entire Kundalini process, progressing through all the subconscious belief patterns, letting the real self prevail.
Learn to teach in professional environments, such as corporations, government, and universities.
Decide to lead and succeed in your personal, family, and professional life.
Dates
1- 6, October 2022
27 – 29, January 2023
3 – 5, March 2023
29 May – 3, June 2023 (Retreat in Italy)
A nice sequence: 6-days seminar, 6-day immersion, and 6-day seminar not spread too far apart. This allows the participants to study, complete their homework, and reflect in between meetings, while still being in the frequency of the course.
Costs and Payment Options
Plan A: Early Bird $2900 with Deposit of $400 before June 7, 2022, and the remaining $2500 on or before September 15, 2022).
Plan B: Regular price with prepayment after June 7, 2022, and on or before September 2022 US$3,100
Plan C: Installment payments also available upon request.
This includes:
Course fee
Books and other materials
Examination
Certification
Accommodation and meals are not included.
The Science of Mind and Humanology for Leadership and Success is a Kundalini Research Institute Speciality Course based on Kundalini Yoga. You will receive a certificate after the successful completion of the training.