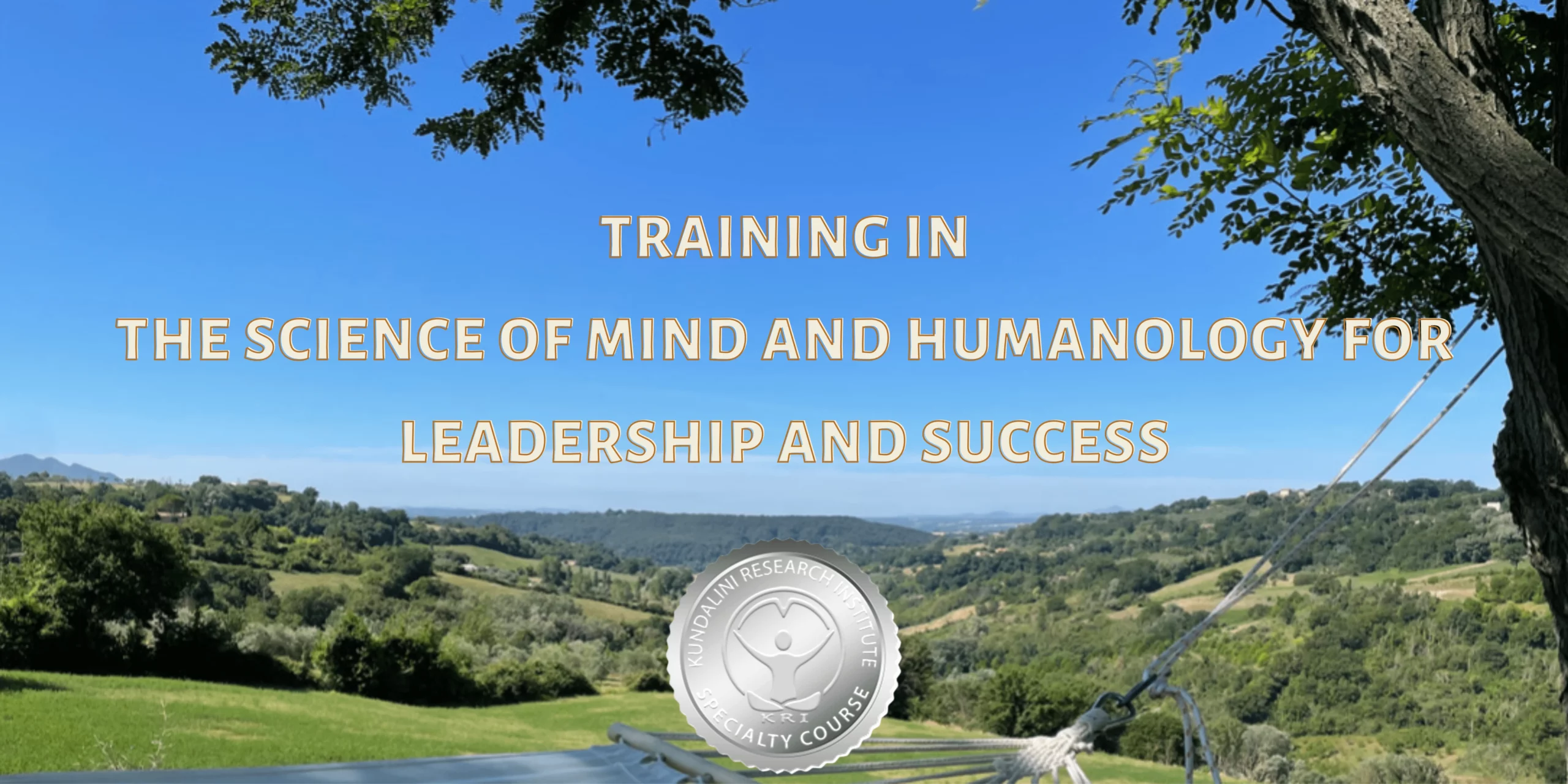 A Powerful Training to Manifest Your Leadership and Deliver Success

October 2022 - June 2023

Hybrid Course (In Person & Virtual, your choice)
Seminars in Miami, FL & a Retreat in Italy.

In English & Spanish
(Traducción simultanea al Español)
AIM OF THE TRAINING
Find yourself.
Allow your sensitivity to relate to your essence and perceive who you are. This gives you clarity of identity.
Understand your role.
Through your identity, experience a deeper relationship with the universal environment to sense your calling. This defines your role. Considering your identity and role, recognize your purpose.
Express who you are.
Accepting and acting with your identity and role gives you presence. Through your presence, people and the environment will sense who you are and your dedicated commitment to deliver your purpose.
Align with your Destiny.
The alignment of your actions with your essence in a naturally progressing manifestation will clear the path to your destiny.
Be a Leader.
By sharing your success and happiness you inspire others to follow you as a leader, while you guide them to do the same.
VISION
Manifesting ourselves personally, in family and relationships, professionally, socially, economically, and in business.
Progressing through all our subconscious beliefs and reactive patterns and letting our real self prevail.
"The Science of Mind and Humanology in Leadership and Success®" is meant to completely integrate the Kundalini Yoga kriyas, meditations, lifestyle, and philosophy in order to manifest it in life through pure success and prosperity in every field.
Explore a fundamental field of application of Kundalini Yoga, for the first time, taught in the form of structured and didactic training.

Train yourself to lead the entire Kundalini process, progressing through all the subconscious belief patterns, letting the real self prevail.

Learn to teach in professional environments, such as corporations, government, and universities.

Decide to lead and succeed in your personal, relationships, and professional life.
Dates
October 1- 6, 2022 (Miami, fl)
January 27 – 29, 2023 (Miami, fl)
March 3 – 5, 2023 (Miami, fl)
May 29 – June 3, 2023 (Retreat in Italy)
Costs and Payment Options
Plan A: Early Bird
Prepayment of US$2,900 (50% deposit of $1,450 by August 8, 2022, and remaining US$1,450 on or before September 1, 2022).
Plan B: Early Bird Instalments
$400 Deposit to reserve your spot by August 8, 2022 + $800 on or before September 15, 2022 + $500 on or before January 11, 2023 + $500 on or before February 11, 2023 + $1100 on or before May 1, 2023
Plan C: Regular price with prepayment after August 8, 2022 US$3,500
This includes:
Course fee

Books and other materials

Examination

Certification

Flight, accommodation and meals are

NOT

included.

(Single and Shared accomodations are available on first come first serve)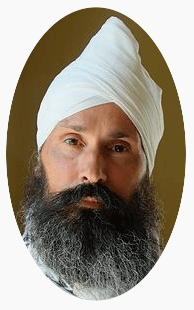 Sadhana Singh is a Kundalini Yoga Lead Trainer and author of several books. He both created and is responsible for the initiatives "Crystallizing the Diamond®", "Kundalini Yoga Counselling®" and "The Science of Mind and Humanology for Leadership and Success®". Sadhana Singh is committed to bringing the mission of the yoga Master Harbhajan Singh Khalsa to the wider public, especially into the environment of education and business. He focuses on the Kundalini Yoga branch of "The Science of Mind and Humanology for Leadership and Success®", which he structured and developed into trainings for different target groups. He has taught courses with programs developed according to individual needs in public and private companies such as: Philip Morris, Generali Ina Assitalia, Telecom, FIM, Lierac, Bioderma, Romero Group, Omibis. His in-depth study and research in the field of Kundalini Yoga have also inspired him as an author of more than 10 titles. Ever grateful to Yogi Bhajan, Sadhana Singh dedicates much of his time to counseling, using his in-depth experience of the teachings to guide and uplift others.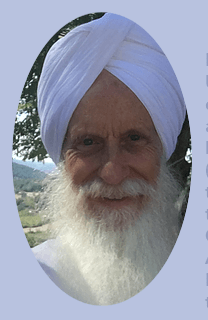 Nirvair Singh Khalsa began studying with Yogi Bhajan in 1971. He is a retired University Instructor at the University of Alaska Anchorage where he taught classes in Kundalini Yoga for 31 years. He has also taught classes, workshops, and trainings throughout the Americas, Europe, and Asia and has authored 19 DVD's/Videos and four books on Kundalini Yoga as taught by Yogi Bhajan ® (kundaliniyoga.net). Nirvair Singh Khalsa currently holds leadership positions as the CEO and President of The Kundalini Research Institute and is a member of the Board of Managers on the East West Tea Company (Yogi Tea). He is a former Chair of the Khalsa Council of Sikh Dharma and has been director of Guru Ram Das Ashram in Anchorage Alaska for 35 years. He is a Yoga Alliance E-RYT 500 and a KRI Level Three Teacher, as well as a KRI licensed Level One/Two Lead teacher trainer. He lives with his wife Nirvair Kaur, in Tesuque New Mexico.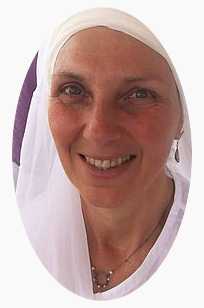 Dunia Mladenić has extensive experience in scientific work and in practicing yoga and meditation techniques in Europe and the USA. Her research is in the field of Artificial Intelligence, she is leading and managing international research projects, mentoring students, and teaching at Masters and Doctoral programs in Computer Science. She has co-founded the Quintelligence company with the core business of transferring knowledge discovery expertise into products and services. She is a Kundalini Yoga Instructor and a Shakti Dance® – the yoga of dance Instructor teaching and applying the yogic technology in her professional and daily life. She co-authored many scientific papers and several books including the books on Leadership and Success.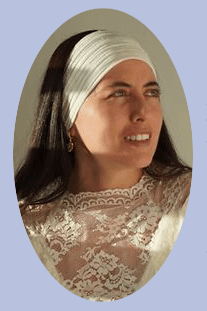 Sahiba Kaur (Dayana Rivera) has been teaching Kundalini Yoga for 15 years in her own yoga studios, corporations, universities, museums, cultural centers, schools, prisons, and rehabilitation centers. Based in Madrid, she currently teaches in IBM, ESIC Business and Marketing School, and Mi Yoga Wasi, besides traveling around the world to offer workshops and educational talks. With a master's degree in Art Education for Social and Cultural institutions, her yoga education and art projects for social transformation have been internationally awarded. As a KRI certified teacher, she is in constant training with the Sat Nam Rasayan healer Guru Dev Singh and her Kundalini Yoga mentor Sadhana Singh, for whom she translates workshops, events, and books. Her passion is to investigate the effective application of the teachings of Kundalini Yoga in everyday life, with emphasis on becoming our own leaders to be able to inspire each other in the construction of communities of peace.


Registration and Information
Abhaya Holistic Center, Miami, FL USA
website: www.abhayacenter.com
email: info@abhayacenter.com
phone number: +1 305.790.0308